Make Your Self Care A Priority
Schedule your Ashiatsu Therapeutic Massage today.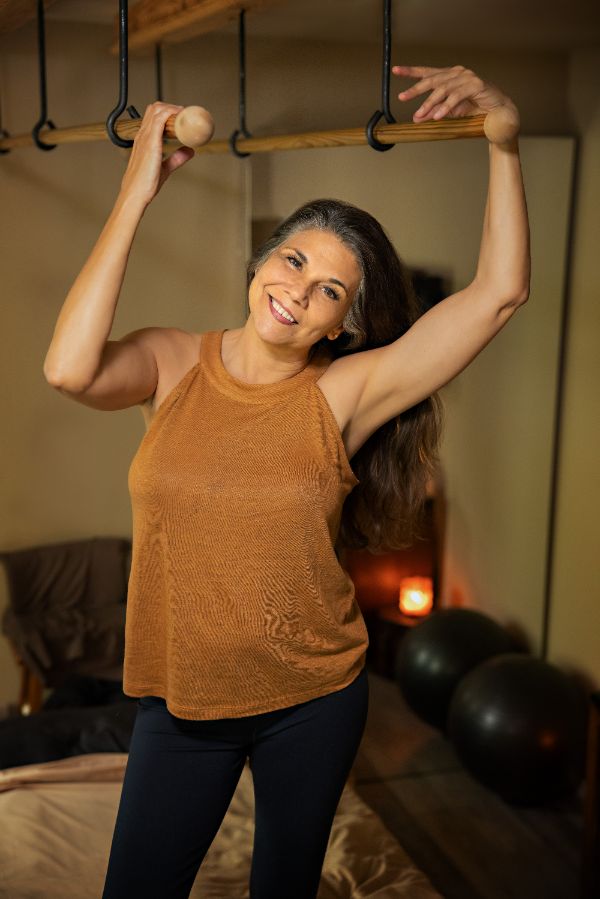 The mission of Global Touch Massage is to enhance the quality of life and comfort for others through highly effective massage therapy modalities from around the globe that facilitate healing, wellness, and balance.
To provide a warm, welcoming, nurturing experience and a safe, professional environment to relieve muscular tension, stress, pain, discomfort, and restore body balance. Ongoing professional growth continues to expand skill and talent by seeking the best, most comprehensive therapeutic pain management and relaxing techniques from around the globe, and bringing them right here to Edmond, Oklahoma. Whether you want to escape to recharge and relax, or address issues requiring pain management, Global Touch Massage & Ashiatsu welcomes you with certified massage therapy customized for your changing needs.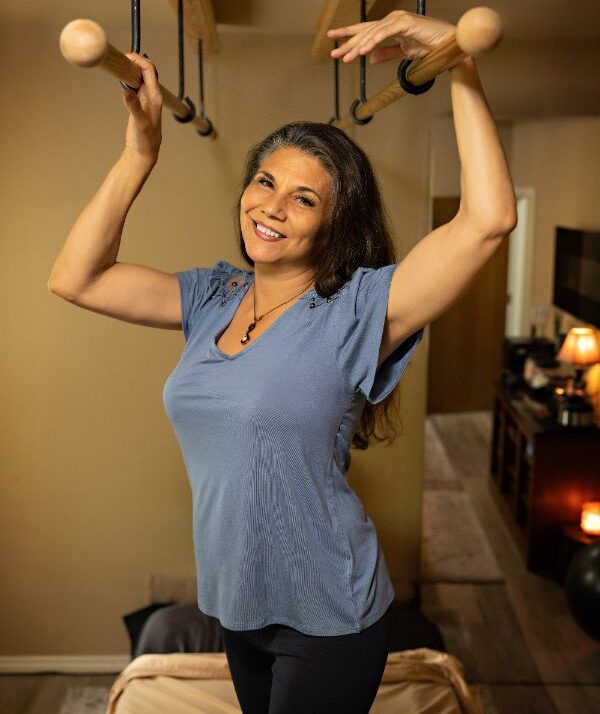 ASHIATSU ORIENTAL BAR THERAPY
Ashiatsu Oriental Bar Therapy is the deepest, most luxurious massage one can experience. There is nothing like it. It cannot be described. You must experience it yourself. Skilled and talented feet provide pressure that is customized for each individual's comfort to deliver deep relaxation and muscle tension relief faster than can be achieved by hand, in most cases. Muscles along the spine, shoulders, and pelvic bones are relaxed then flexibility and mobility techniques allow the spine's natural alignment to slowly nestle into their best alignment during the session. Work on the rest of your body will be so seamless, it will be hard to tell if it's by hand or foot!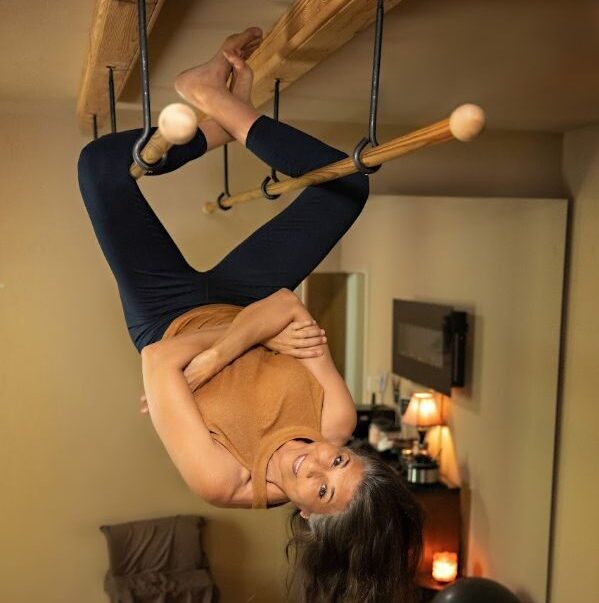 Deana Rook is Mastery Level Certified by Health and Bodyworks, LLC. for Ashiatsu Oriental Bar Therapy Barefoot Massage. While practicing traditional massage therapy by hand, she received a request to walk on a client's back. To do this safely, she knew she would have to adjust her weight for the right pressure for different clients, study carefully the physics, anatomy, and contraindications involved to ensure safety. She also recognized benefits for her own body mechanics with barefoot massage.  With this technique in mind, she built a frame for two parallel bars above her massage table and conducted research to ensure her barefoot therapy techniques were safe and effective.  This research led her to Ashiatsu Oriental Bar Therapy. After studying in Denver, she returned with the ability to deliver unprecedented therapeutic massage. To continue expanding her education, Deana's studies include Ashi Thai, a combination of Ashiatsu and Thai Massage, as well as advanced studies under Erik Dalton (Myofascial Release, Myoskeletal Alignment) and other advanced practitioners.
To receive this unique therapy:
Deana is the best 👌

Candiece Barnthouse

2022-05-26

A true healer. She has helped me with neck, back and shoulder issues. By far the best therapist in the Edmond/OKC area. Has a firm understanding of anatomy and physiology and knows how to correct your problems. If you have never had ashiatsu massage, you are missing out.

Bethany Gonzales

2020-11-06

This was absolutely the best massage I have ever had in my entire life! I was so impressed I really do t even have words to describe. You'll have to check Deana out for yourself and you will be pleasantly surprised.

Best massage I have ever experienced!

I had a horrible headache that kept me from going to work. I knew Deana would know what to do. From one therapist to another, Deana is knowledgeable and talented. Her work is a blend of therapeutic and comforting. There are a lot of massage therapists out there but few as good as Deana.

Absolutely Amazing !